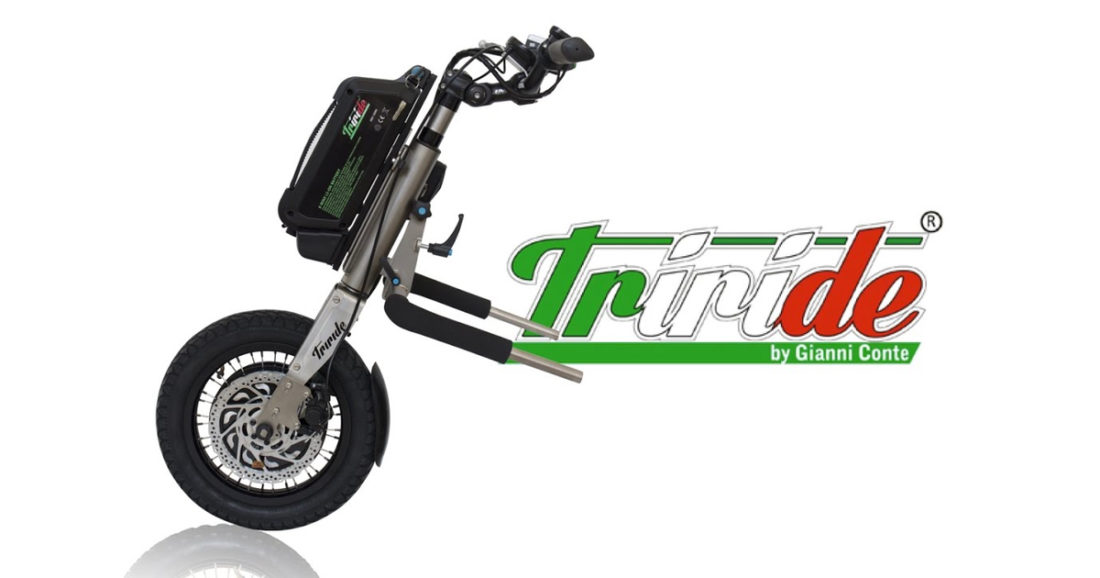 Triride Canada – The new way to move freely in a wheelchairs
The Triride is the new way for people in wheelchairs to move freely! It is an electric wheel equipped with a handlebar which is fixed on 90% of the manual and active manual wheelchairs. In a matter of seconds, he turns the manual wheelchair into a powerful scooter. It is a particularly compact system, which is easily put in a car without taking up all the space.
This feature makes him the perfect holiday companion! The Triride will take you everywhere, from home to work, from the sea to the mountains, in restaurants and supermarkets, at the airport.
Just remove it and put it in a corner to regain the use of your wheelchair without having to transfer. If you wish, our installer will come to you on request and will analyze the probable compatibility of your chair with the Triride.
He will place two fasteners on the frame of your chair, in which the Triride will slip and then fix itself. These ties, quite discreet, remain permanently on the wheelchair. Once in place, the wheel of the Triride lifts up to 3cm maximum small wheels front wheelchair and can circulate on any type of coating: stony paths, macadam, sand, snow, to you adventure without limits! The daily life is simply lived.